Our Team
We would not be who we are without our amazing team members! Read on to learn more about our team!
Staff Members
Main Location (map)
Management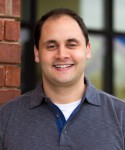 Email
Jeff Levin
— Agency Owner
Jeff has held various roles in the insurance industry dating back to 2001 and has been involved in owning and operating an agency since 2014. Utilizing his extensive experience and knowledge of the insurance industry, Jeff has the right tools to help his friends, family, and neighbors with all their insurance needs.

Jeff's goal for his agency is to build relationships, one policy at a time. He realizes that you have many options when it comes to insurance and he wants Levin Insurance Agency to be your trusted choice for protecting you and your family.

A graduate of Michigan State University with a degree in Accounting, Jeff has resided in Michigan his entire life and has lived in Commerce Township since 2008. When he's not at work, Jeff enjoys spending time with his wife, Shayna, and their two wonderful children. He is also an avid gardener and enjoys traveling, reading, and the occasional game of poker.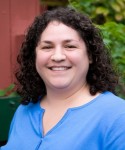 Email
Shayna Levin
— Agency Manager
(Direct Line: 248-531-8302)
Shayna brings her many years of sales, leadership, and marketing experience to her role as the Agency Manager (and Marketing Guru) in the family insurance business. She spends her time building networks around the community and finding the best ways to link the business with its potential customers. She also leads our team members and helps customers any time she can. When she is not at work, Shayna enjoys spending time with her family, including her husband Jeff, their two kids, and her dog, Charlie (who can also be found around the office!). Shayna's hobbies including mowing the lawn and traveling. She lives by the motto "The best time to do anything is right now!"
Licensed Insurance Specialists